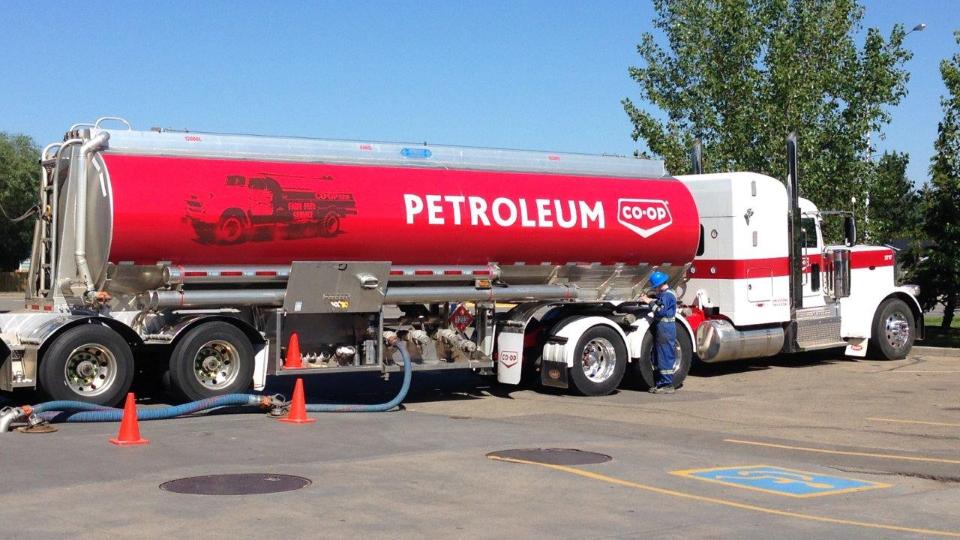 Co-op Cardlock & Bulk Fuel
June 26, 2019
Your local Co-op offers fuel options for large-scale needs. Whether it's Cardlock facilities for card holders, bulk petroleum facilities or bulk propane offerings, we have you covered.
You may send your bulk fuel orders to us - 24-hours-a-day, 365-days-a-year - through email: fuelorders@leduccoop.ca.
Your local Co-op is equipped to service your fuel and convenience needs, offering competitive pricing and exceptional customer service.
Please see our Hours, Contacts and Location Info page for location details.
---
Cardlock
Our Cardlocks offer the ultimate in convenience, with 24-hour access to dyed and regular gas and diesel. Keep track of your fuel purchases with monthly billing, which is particularly important for work fleets. Cardlock invoices can now be received electronically and your cardlock account comes with all the benefits of Co-op membership. Your cardlock can be used at any Co-op Cardlock Station in Canada, though you only earn membership credit at the Leduc Co-op Cardlock Stations. Cardlocks are not just for truckers; anyone can apply for an account.

Bulk Petroleum
Our bulk petroleum stations offer convenience, customer service and membership benefits! We deliver gas and diesel - dyed or regular - to farms, gravel truck haulers, road crews and other job sites. You keep working while our fleet of six delivery trucks makes sure your fuel tanks don't run dry.
For the safest and best above ground fuel storage, choose from our line of tank packages, tailored to your agricultural or commercial operation. Ask about our Fuel Tank Lease Program. Put in a bulk petroleum delivery order by calling (780) 986-3000 to place your order today.
Discover more: