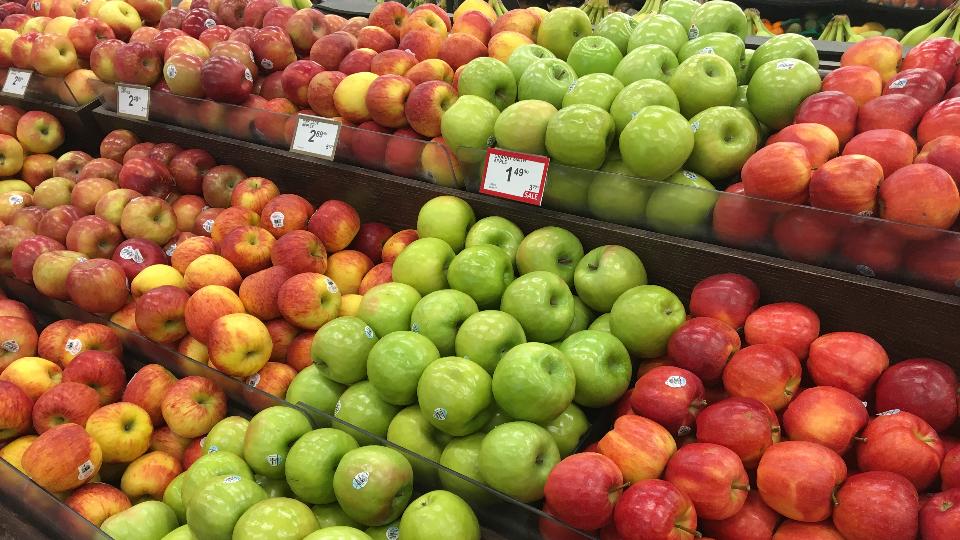 Co-op Food
June 26, 2019
Your local Co-op can meet your grocery needs, all while offering service with a smile! Visit us for a great selection of competitively-priced food products. We have a wide variety of national and store brand items.
Please see our Hours, Contacts and Location Info page for location details.
---
Bakery
Our Bakery Department is well known, and celebrated across Leduc! We've got tasty treats for every occasion and there's always something new to try. Walk in and be greeted by the welcoming aroma of delicious baked goods that are made fresh every day! We offer freshly baked breads, buns, pastries, muffins, cookies, cakes - and more!
Custom cakes can be made to order, so lets get creative Leduc! Give us a call today!
Deli
For a quick meal solution when you are short on time, and for the best, freshest and widest selection of deli meats and cheeses in town, stop by our Deli Department! Find over 150 types of domestic and imported cheeses at our cheese counter. From subtle to robust, crumbly to creamy, goat, sheep or cow's milk, our knowledgeable staff are here to help you make the perfect choice. Don't forget to check out our Deli Deal menu, that features a different special everyday, exclusive to Leduc Co-op.
Our famous Rotisserie BBQ Chicken will always be ready you from 10am-10pm, or its free next time!
We will cater to any of your entertaining needs, regardless of size. With a variety of party platters, and meal planning ideas, let us do the work for you!
Give us a call today, to let us help you plan your next get-together (780) 986-2289.
Meat & Seafood
Our team of professionally trained meat cutters are available every day to provide a wide range of products - from thick, tender steaks to succulent chops. Whatever you need, we've got you covered!
We are also the only store in Leduc to offer fresh lobster, which we can steam for you at no extra charge! There is a wide range of products ready for the BBQ. Come in and see us today and try our new in-store made fresh sausage.
Produce
You already know we have the freshest produce in town, but did you know we also have Leduc's largest selection of organic, as well as locally grown fruits and vegetables?! We are pleased to offer our customers the best produce from professional, knowledgeable and friendly staff.
It's never been so easy and convenient to eat right!
Co-op Food Store Brands
Co-op delivers high-quality products from a variety of national brands as well as our own private-label brands.
For information about our store brands, please visit our Store Brands website.

Discover more: