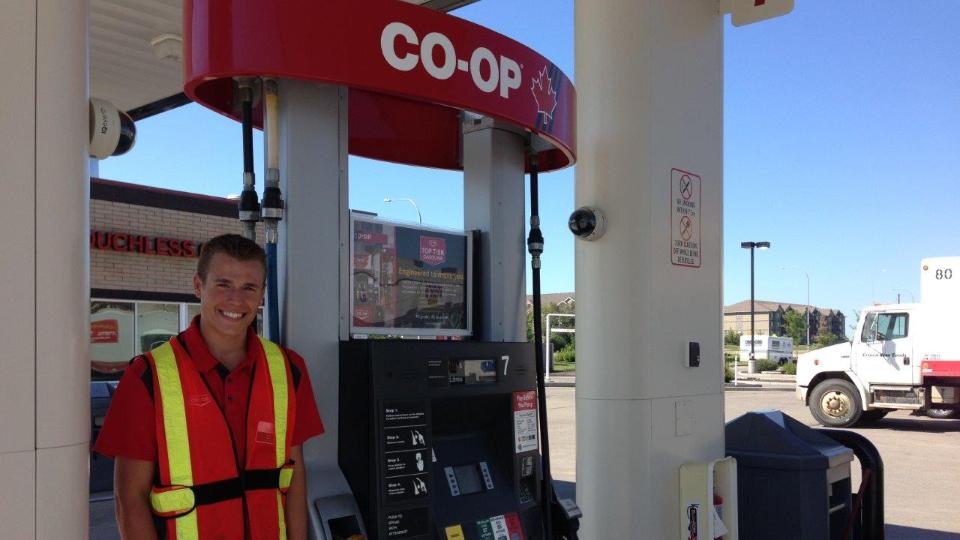 Co-op Fuel & Convenience
June 26, 2019
Your local Co-op is equipped to service your fuel and convenience needs, offering competitive pricing and exceptional customer service.
Please see our Hours, Contacts and Location Info page for location details.
---
Gas Bar
Let our customer service reps fill your tank with gas or diesel, wash your windows and check your oil while you stay in your comfortable car at no extra charge! You know you'll appreciate that service on a cold winter day! You can also do it yourself, with self serve pumps, and the option to pay at the pump for convenience.
All of our gasoline is Top Tier Certified.
Convenience Store
All of our gas bars have convenience stores, where you can stock up on snacks, grab a coffee or a slush, or pick up an extra bottle of washer fluid before hitting the road. They also all have fresh products from the Food Store's Deli Department, such as sandwiches, as well as meat and cheese snack cups!
Car Wash
Visit our Deer Valley location and try out our Twin Touchless Car Wash.
We offer three wash levels - Regular, Premium and Extreme. Car wash price is discounted with a minimum 30 litre purchase of fuel.
Discover more: