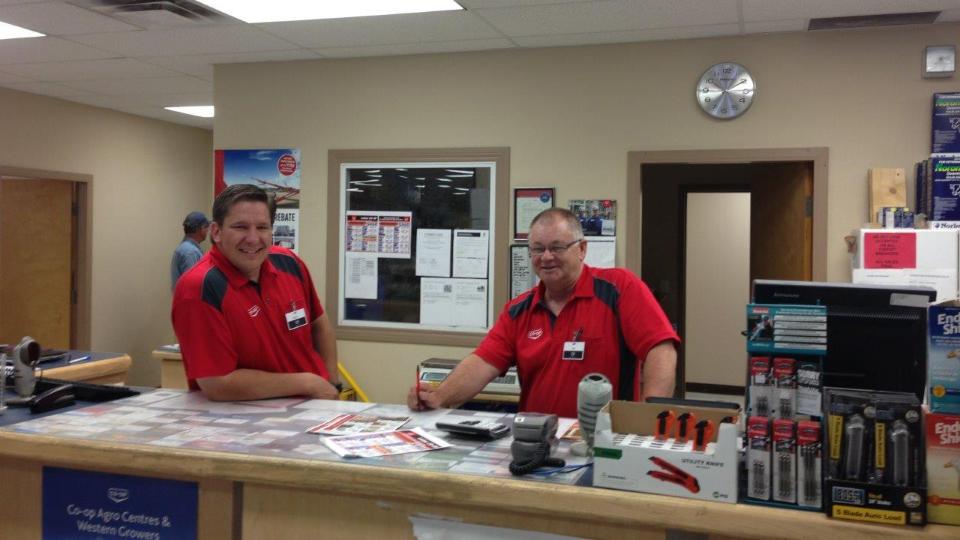 Co-op Home & Agro
June 26, 2019
We have what you need from home & building supplies, gardening solutions, lumber, paint, lawn care equipment, and barbecues. We also have the farm community covered with everything from fence posts and grain bins to poultry supplies, feed, lubricants, and fuel storage tanks.
We invite you to consider us for your next project and we know you'll be happy with the value we provide.
Your local Co-op is equipped to service your fuel and convenience needs, offering competitive pricing and exceptional customer service.
Please see our Hours, Contacts and Location Info page for location details.
---
Home & Building Solutions
We offer products and solutions for all of your household needs. Whether it's finishing touches or major projects, we've got you covered!
Free building estimates
Residential new home construction and renovations
Commercial projects
Cottage Construction
Garage Packages
Sheds, Decks, Fences
Interior and Exterior Windows and Doors
Farm Buildings / Pole Sheds
Lumber sales and delivery
Insulation and Drywall
Paint, Stain and Accessories with Computerized "Color Match" paint matching
Roofing and Siding
Plumbing and Electrical Fixtures and Supplies
Hand and Power Tools
Job site delivery is available!

Gardening Solutions

Maximize your enjoyment of the gardening season by visiting Leduc Co-op for your gardening and outdoor needs.
You need seed and we have it! Vegetable and flower seeds, seed potatoes, bulbs, grass seed and more. We also have all the accessories you could possibly need to take the chore out of planting, maintaining and harvesting your garden like rakes, hoes, fertilizer, soil, pesticides, stakes, pruners and twine.
Make the most of our long summer days with new patio furniture or a new barbecue. While your here don't forget to check out our line of mowers, trimmers and other lawn care and landscaping equipment too!
Lumber
Our lumber offerings give you the opportunity to get the materials you need to tackle your projects.
Estimation & Contracting Services
Any project is more than just materials. It takes a plan and hard work to get the job done. Let us help! We offer estimation and contracting services to get you in touch with the right people to make your project run smoothly.
Animal Feed & Supplies
Feed, gates, health products, feeders and more - we have a variety of items in stock to meet the needs of your livestock and pets.
Bins & Farm Equipment
We have a large selection of bins, augers, aeration equipment, hoppers, fuel tanks, propane tanks and propane delivery.
Discover more: