Co-op welcomes applications for community funding
Actions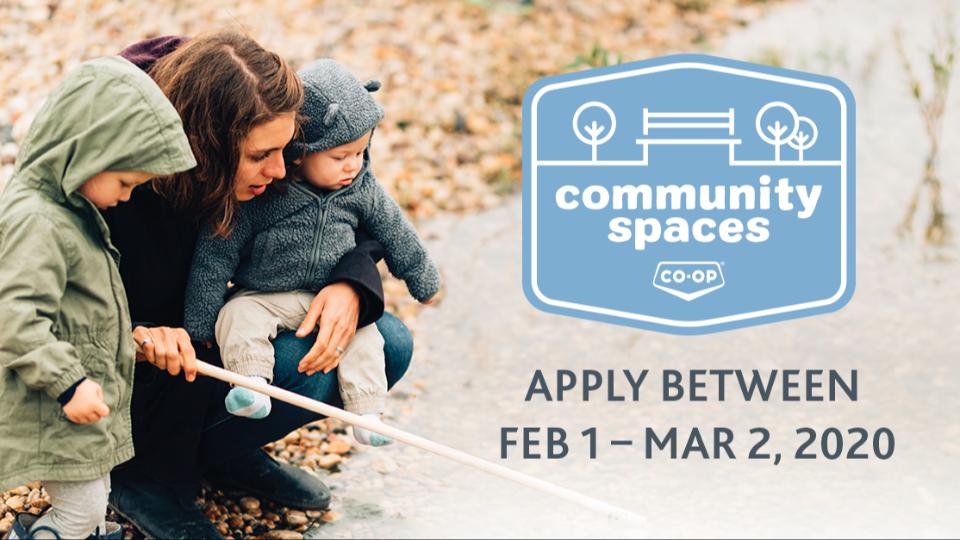 Co-op welcomes applications for community funding
January 30, 2020
From spaces that teach nutritious cooking, to local wildlife education areas, to local arts and culture centres, Co-op is truly creating places for everyone.

Co-op Community Spaces was launched in 2015 to help protect, beautify and improve spaces across Western Canada. Since then, we have provided $8.5 million to 115 projects, including parks, greenhouses and sports fields.

Entering its sixth year, Co-op is dedicating up to $150,000 per project in capital funding; we'll be accepting applications for community-driven projects that will bring people together in local spaces across Western Canada.

Between $25,000 and $150,000 of capital funding per project is available. Co-op invites registered non-profit organizations, registered charities or community service co-operatives to apply online between February 1 and March 2, 2020. Program funding categories include recreation, environmental conservation and urban agriculture. FCL administers the giving program on behalf of more than 170 independent local co-ops across Western Canada that form the Co-operative Retailing System.

To learn more about Co-op Community Spaces or apply for funding, visit communityspaces.ca. Application is open from Feb1 to Mar 2, 2020.