Santa Claus Drive Thru 2020
Actions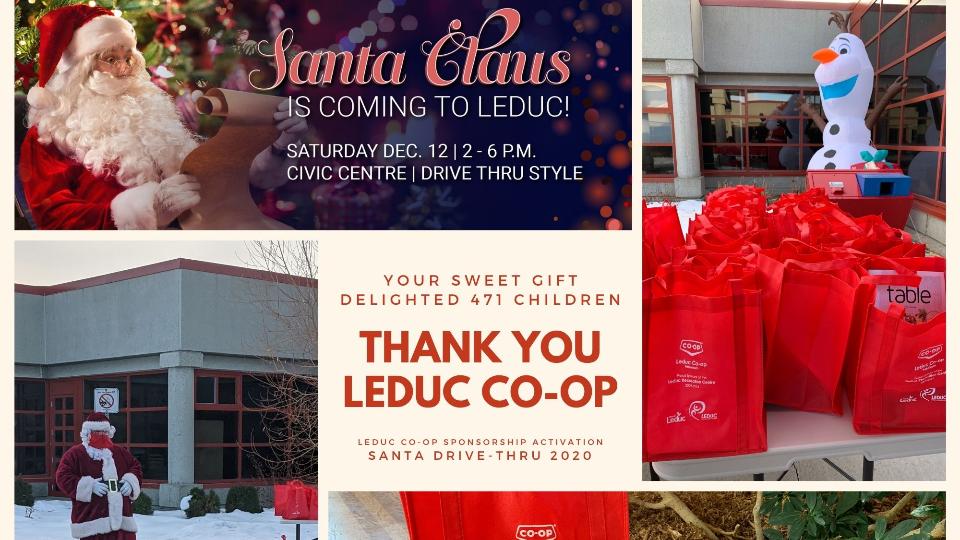 Santa Claus Drive Thru 2020
December 15, 2020
Santa Claus Drive Thru at the Leduc Recreation Centre 2020
With Covid-19 preventing families from getting together, your Leduc Co-op, in partnership with the City of Leduc, and the Leduc Recreation Centre, was able to provide 471 children and their families with the ability to say hi to Santa, drive thru style.
Children were also given a reusable bag containing the Co-op Festive Table Magazine, a colouring book, and a gingerbread man decorating kit, with icing and decorations, made by the bakery department of our food store, that they were able to take home and decorate.
Through the donation from participants, we were able to raise $1,848 for the Leduc Hub as well, an emergency shelter for the vulnerable in Leduc and surrounding area.
We would like to thank the City of Leduc and the Leduc Recreation Center's staff for making this event a great success, and we wished everyone a Merry Christmas. Please follow all AHS Covid guidelines, and please be kind and stay safe over the holiday season.

Discover more: