Board of Directors Nomination 2021
Actions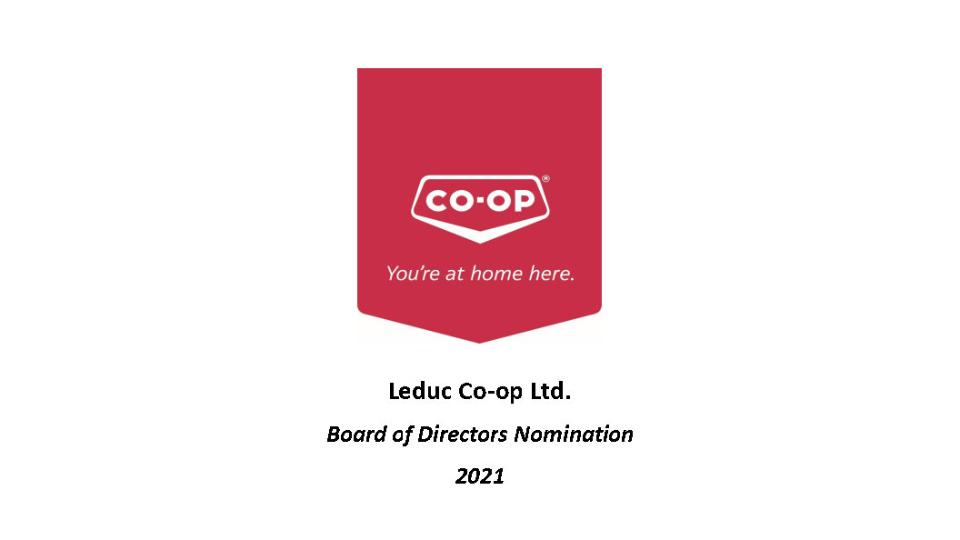 Board of Directors Nomination 2021
December 16, 2020
Board of Directors Nomination 2021
Leduc Co-op Ltd invites members who would like to serve your Co-op to stand for election to the Board of Directors of Leduc Co-op Ltd.
There are two positions available for 2021, for three (3) terms.
Qualification: No person shall be a director unless that person:
Has been a member of a retail co-operative for at least five (5) years, the last two (2) of which must be a as a member of Leduc Co-op Ltd.
Purchased goods or services, or a combination of both, from Leduc Co-op Ltd during the last financial year of the Co-operative, worth the collective amount of at least $5,000.00
Nominating Procedure: The name of each new nominee to the position of director must be:
Submitted on the prescribed Nomination Form by the nominee to the Leduc Co-op Ltd Admin Office or by e-mail to ohs@leduccoop.ca by 5:00pm January 15, 2021.
Nomination forms can be picked up at the admin office located at 5403 — 50 Street, Leduc AB, or via download on the attached file.
Closing Date for Nominations: 5:00pm January 15, 2021
Discover more: